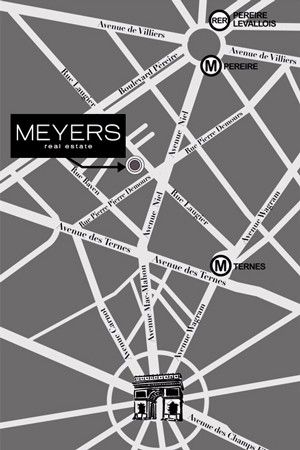 Established over 20 years ago in Paris, MEYERS real estate is situated 2 minutes from the Arc de Triumph, in the heart of the Ternes neighbourhood.

Our team is at your disposal with whatever advice you need and when, it being real estate issues, legal issues, financial issues or others. An estimation of your property, its value and potential for sale, is offered free of charge and in total confidence.

We look forward to meeting you and the opportunity to assist you with your project, be it selling, renting or investing in real estate.